Today's business environment requires highly qualified risk functions with the flexibility to address a continuously changing risk profile. Mitigation of risk contributes to maximize the effectiveness of business processes. A few articles, books and presentation on Risk Management are presented below.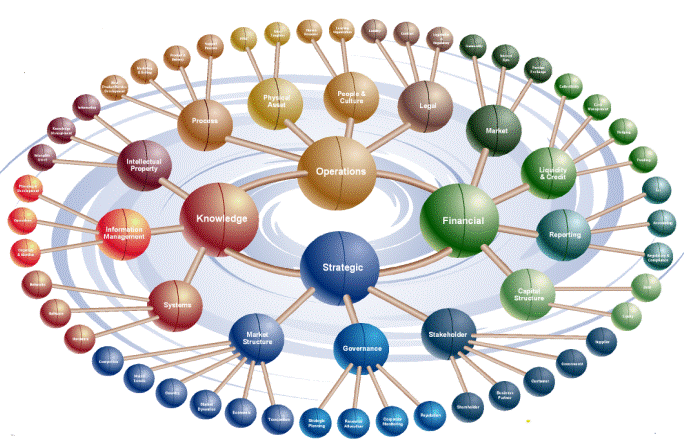 Risk & Reward – Balancing Ethics, Risk & Entrepreneurship
The Association of Chartered Certified Accountants (ACCA), UK conducted a survey on ethics, risk and entrepreneurship. They have conducted an electronic interview from various respondents including me. The interview is presented here for the readers.
An Introduction to Enterprise Risk Management
COSO and CAS Frameworks for enterprise risk management, risk categories, risk identification, risk universe development, risk analysis tools, risk prioritization and risk treatment strategies are discussed in detail in this presentation. At the end, ERM maturity model is discussed. To download this presentation:
R0002-ERM-Implementation

Enterprise Risk Management Urdu Lecture
ERM Case Studies
Implementation of enterprise risk management in fast-moving-consumer-goods (FMCG) and banking sectors is discussed in detail in this presentation. Practical aspects of credit, operational, liquidity and currency risks are described in detail. To download this presentation:
R0003-ERM-Case-Studies

Internal Control Evaluation
This presentation describes the project life cycle of an internal control evaluation project. The procedures related to risk assessment, business process and internal control documentation, risk & control matrices, internal control testing, and monitoring of internal control are discussed in this presentation. To download this presentation:
R0004-Internal-Control

Introduction about Advanced Performance Management
Planning, Control and Decision Making
Internal Audit Effectiveness
Conducting fraud investigations, red flags, internal audit planning, risk assessment, developing audit program, internal control evaluation, audit fieldwork, working papers development, and internal audit reporting is explained in this presentation in detail. To download this presentation:
R0005-Internal-Audit

ERM Implementation under COSO Framework
Concern for risk management is increasing in recent years. A series of high-profile business scandals and failures in United States and other countries around the globe prompted a need for a robust framework to effectively identify, assess and manage risks. This article shares the experience of author regarding ERM Implementation under COSO Framework. To download this presentation:
R0001-ERM-COSO-Framework

Components of Information Systems Audit
An information systems audit is composed of nine components. This presentation graphically depicts these components including:
Risk Assessment
Review of Automated Application-level Controls
Review of controls at Operating System, Network and Database level
Review of controls at Systems Development Life Cycle (SDLC)
Review of Physical Access Controls
Review of Business Continuity / Disaster Recovery Management
Review of General IT Controls
Penetration Testing
Pre- and Post-Implementation Reviews for ERP Implementations
The companies may decide to conduct either all of these components or a selection out of them according to their requirements. To download this presentation:
R0008-00-IT-Audit

Implementation of ERP Systems in Oil Refineries
Over recent years the acquisition, implementation and use of Enterprise Resource Planning (ERP) Systems have become a standard feature of most companies around the globe. This article focuses on ERP implementation specifically in refining industry and highlights the issues faced by implementers in this industry. To download this presentation:
R0008-ERP-Implementation-in-Oil-Refineries